Safe and ethical sourcing, recycling and community engagement are the centrepieces of our sustainability.From the 144 solar panels on our roof generating a third of our power, to the fish we buy, and the 100% bio-degradable disposables we use, our program is designed to both reduce harm, delight our customers and our community.
OUR COMMITMENT
Gastronomy commits to promoting sustainable catering in Australia. When we purchase and when we dispose of waste we do so mindful of our local environment and the broader community.We aim to follow and promote open and transparent practices that reduce the environmental impacts of all our activities, and to help our clients, suppliers and partners to do the same.
OUR PROCESSES
In practice this means writing menus to seasonal produce and an ongoing process of buying locally and organically where possible, with a balance of imported fair trade products that ensure the farmers and growers in other countries are properly compensated and supported for their labour.
We consider animal welfare in the production of our food. For example we use free range eggs and poultry, our grass fed beef comes from cattle running in paddocks rather than feedlots.
Local Suppliers
In Gastronomy, we carefully select our suppliers and analyse new produce to see how the supplier treats the land and local community in its origin. For example, all of our coffee is fairly traded and is certified as 100% "Fair Trade". This certification system ensures that the workers and communities in these coffee plantations are treated fairly, and receive a fair amount for their coffee.
We ensure our suppliers support the four ILO Core Labour Standards (Effective Abolition of Child Labour; Elimination of Discrimination in Employment and Occupation; Elimination of All Forms of Forced or Compulsory Labour; and Freedom of Association and the Effective Recognition of the Right to Collective Bargaining) as expressed in the Fundamental ILO Conventions (87, 98. 29. 105, 100. 111. 138 & 182). We see it as positive if they seek to go further than minimum standards and focus on creating a diverse and inclusive workplace.
Recycling :We work in an industry where a large amount of refuse is produced. This generally falls generally into 5 different categories: compostable organic waste, lipids, glass, aluminium and paper, plastics and Mixed waste or non-recyclable waste.
Organic waste: Most of vegetable matter from our main kitchen is composted (13 tonnes a year). The level of refuse composted depending on the time of year and the volume produced.
Lipids: Waste oils and fats are picked up from our premises and recycled as soaps.
Glass, paper and aluminium cans: All collected, categorised and recycled accordingly.
Plastics: PET plastics are recycled and wherever possible we try to minimise the use of non-recyclable plastic, by re-using containers. Polystyrene containers are returned to suppliers upon delivery and excess use of packaging by suppliers is discouraged.
Non-recyclable waste: The disposables used by gastronomy at outdoor functions are chosen for their biodegradable properties. Thus, rather than plastic cutlery, wooden or cornstarch disposables are used, containers are unbleached paper where possible (such as the Biopak range). Unfortunately there is always some waste that is non recyclable and cannot be composted such as certain plastics, metals and plastic coated or waxed papers and we attempt to use as few of these products as possible.
Responsible service of alcohol: Gastronomy House policy
The law and RSA policy stops us supplying alcohol to people who are:
• Drunk
• Disorderly
• Under 18
• Buying or obtaining alcohol for under 18s
We are responsible hosts in our community through:
• Training our staff
• Having courteous staff
• Caring for client safety
• Not disturbing our neighbours
We do not have promotions or advertising which:
• Encourage excessive drinking
• Encourage rapid drinking
• Provide free drinks
• Unfairly target men or women
We serve and care for our clients by providing:
• Non-alcoholic drinks
• Low alcohol drinks
• Food with drinks
• A safe venue
Equal employment opportunity policy
Gastronomy is an equal opportunity employer. Gastronomy does not discriminate on the grounds of gender, race, age, marital status, religion, culture, sexual preference or physical disability.
Gastronomy recognises that different individuals have cultural or religious parameters that prevent the consumption of certain foods, and prevent work on certain days. These essential differences between individuals are celebrated in their diversity, and in no way hinder employment within the company.
When a new position is advertised, all employees have the right to compete for job vacancies and have an equal chance based on their performance, attitude and ability.
Harassment Policy
Gastronomy staff, both female and male, come from a wide range of cultures and religions, each with their own histories and expectations. The single thing expected among staff is that we celebrate our diversity, especially our culinary diversity, and treat each other with respect. Religious, political and philosophical discussion is actively encouraged as a bridge to our common humanity.
Harassment in any form is unacceptable.
This means emotional or physical harassment on the basis of race, religion, culture, race or gender. This also means gastronomy provides an environment where all employees can work without the distress or interference of sexual harassment.
Individuals who experience any form of harassment should immediately make it known that they find the offending behaviour totally unacceptable. If the harassment continues, the employee should talk to their chef or supervisor, or a senior manager they feel comfortable with. If unsure, Carly Cumming, Simon Anderson or Miccal Cummins are more than happy to discuss this direct. Your words will be taken seriously. It is often a difficult thing to talk to a manager about harassment, but it is vital that others realise that what they may find amusing can be hurtful, damaging, and ultimately, illegal.
Gastronomy is the proud recipient of
The UNSW Environmental Achievement & Leadership Awards , which recognises outstanding environmental initiative and the NSW MEA Corporate Social Responsibility Award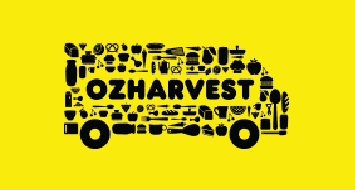 Once our functions and events are finished, OzHarvest collect any excess fresh food and deliver it to charities which support the disadvantaged and at risk communities in Sydney.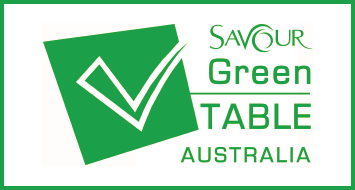 Gastronomy is a member of Green Table, the first Australian environmental education and certification program for catering businesses. Gastronomy ensures minimum requirements relative to water and energy conservation, waste management and purchasing & stock control are achieved. Our commitment is to avoid, reduce, reuse and recycle wherever possible.
CASE STUDY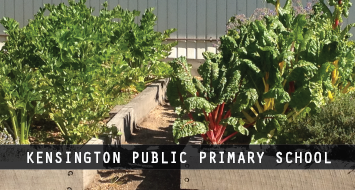 At Kensington Public Primary School we have established an urban farm. We sponsor garden beds, compost bins and a worm farm, which the kids maintain. We created and ran cooking classes for the kids using the eggs, herbs and vegetables they had grown. This process gives the children an opportunity to learn invaluable life skills as well as important lessons in ecology, horticulture and sustainability. Gastronomy's on-site bio-digesters now compost over 9 tonnes of organic waste at the school every year."Some of my favourite times at Kensington Public School have been cooking in the school's kitchen.  I hope that the kids in future years have as much fun as I have and I hope they get some of the same amazing opportunities that I have had over my 7 years at Kensington school."  – Year 6 student, 2012.