Big city. Handmade.
We love good food, we love this town.
We make celebrations, both social and corporate, personal and delicious.
Gorgeous food, beautiful venues, Sydney's leading caterer.
So many reasons to celebrate. We do it
all. Whether it's a first birthday at home
or a car launch, a gala awards dinner on
Cockatoo island or your Christmas party
in an Alexandria warehouse.
You made a commitment. You have a
story. We'll come with you, listen to you
and design the menu that is your Sydney.
Together, our events team will interpret,
advise and create your unforgettable day.
You're Busy. We understand. Our team
will make sure your employees, clients,
team members and executive boards
are well fed. From discrete boardroom
lunches to 1500 person townhalls.
Our passion is stirred by the colours, flavours and textures found in this big city we call home.Freshest, local ingredients are hand-crafted into montages of the multicultural food culture that make up our Sydney. Real life re-creations of mid-century- modern kitchen art sit beside pan-Asian recipes with contemporary urban feel.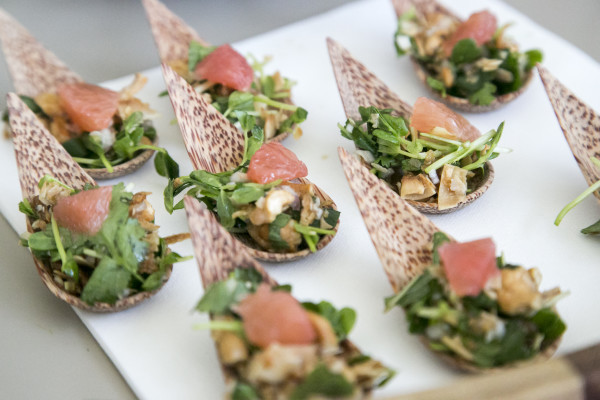 "The food was utterly delicious, the presentation spot on with the aesthetic and the service unparalleled!"

"Last night was such a hit! I've had so many lovely emails and text messages saying how much people enjoyed themselves – the food was outstanding!"
Judith Neilson Family Office

"Highlights were the lovely salads and entrees…The crockery was gorgeous and fit our theme so much.  Your staff were attentive and so kind as we rushed around like idiots."
Division of Philanthropy | UNSW

"Thank you for all your hard work and delivering a delicious feast and beautifully styled event. You and your team were legends on the day and an absolute pleasure to work with."